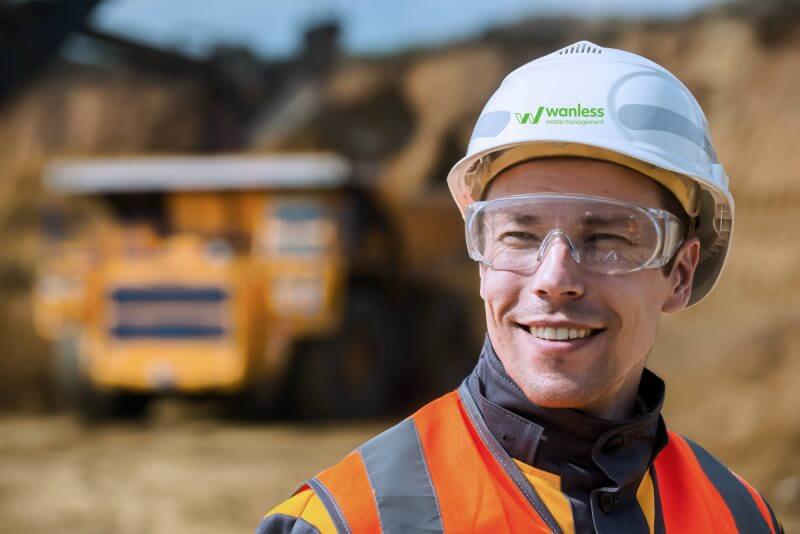 Commitment to Safety
Safety and the welfare of our people is at the forefront of everything we do and fundamental to the success and future of our business as our philosophy is one of safety first and zero harm.
Make an Enquiry
Wanless is committed to providing a safe and healthy workplace for all of our workers, subcontractors, clients, visitors and the public, as safety is everyone's responsibility. Wanless provides, maintains and promotes a safe work environment and safety management system that is characterised by:
a systematic approach to identifying, assessing and controlling health and safety hazards and risks through the development and implementation of suitable procedures.
ensuring as far as practicable all operations conducted by workers are in accordance with relevant legislation and regulatory requirements and relevant industry standards.
effective management demonstrated by commitment and direct involvement at all levels of the company.
effective two-way communication as an integral part of every job.
the provision of appropriate facilities, equipment, education, training and supervision for workers to ensure healthy and safe working conditions and methods.
This is supported by staff and management across the Wanless organisation, and documented in our company's management system and WHS policy. It ensures Wanless work is completed in line with legislative requirements at all times.
Continuous Improvement
Wanless strives as a company to improve on its performance and safety results and demonstrates a focus on continuous improvement through a systematic approach to Work Health and Safety. This includes setting specific objectives, establishing support systems or programmes to achieve objectives, regular review of progress and evaluation of outcomes, working towards a strong safety culture and an environment where zero injuries exist.
Monitoring Performance
Wanless has an active method that systematically identifies, assesses and manages the actual and potential hazards in the workplace, over which Wanless has authority or influence. Our staff care about making our places of operation safer and also that of our customers where we perform the majority of our collections, on your environment. By partnering with Wanless we assist your business to reduce your risk through an embedded hazard identification process on your sites.
Leadership & Training
Safety is a constant business focus daily where staff are supported with safety leadership, training and tool box meetings. Workers are well informed of their own responsibilities having specific knowledge concerning the management of hazards to which they are exposed. So as not to become complacent staff are empowered to improve their wellbeing, that of our customers and the greater community in which Wanless operates . All in-house and external training ensures staff reach a level of competency and is fully documented on completion.
Incident Reporting
Wanless has an active reporting, recording, investigation and corrective action process for reporting incidents and injuries. This includes; work-related illnesses and injury or any events that might have occured during the course of Wanless performing its duties. Any incidents must be reported within 2 hours of the event to a supervisor where our staff have ongoing support to be involved so their interests are represented in the development, implementation and evaluation of safe workplace practices.