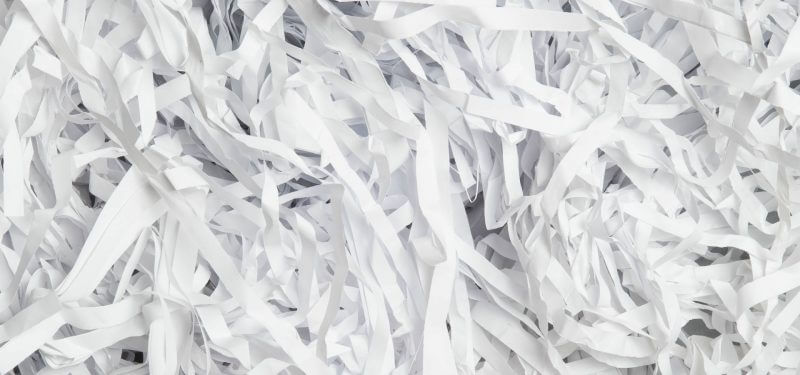 Secure Document Recycling
The collection of your business' private information is a sensitive issue. Wanless provides a service giving you peace of mind that your sensitive information is being securely stored, collected, transported and disposed of.
Through our integrated service model, we provide document destruction services in rear-lift bins 120lt-660lt, archive boxes, pallets and bulk collections that follow security standards to protect your information and privacy.
Protecting the privacy of our customers' sensitive information is a priority at Wanless. Providing a secure document destruction service as part of a Total Waste Management System gives our customers piece of mind, knowing that we handle their sensitive information responsibly.
Our service partners are certified to NAID AAA standards by the National Association for Information Destruction (NAID).
Service staff have gone through a rigid evaluation process as well as police checks to ensure the protection of your information. This includes a "Working with children" check for schools, childcare facilities, hospitals and government.
Materials are shredded under strict conditions – with full security and CCTV for full assurance that they have been responsibly destroyed.
Finally, Wanless partners deliver the shredded paper to a recycling facility so it can be made into new recycled paper products, allowing our customers to be environmentally responsible and more sustainable.
Small to medium secure document destruction needs
120lt
240lt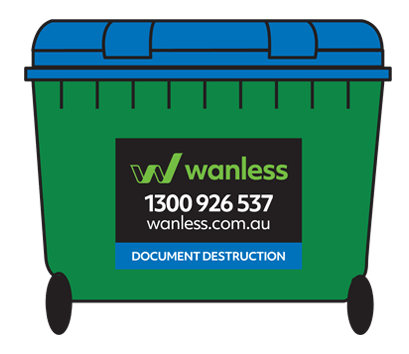 660lt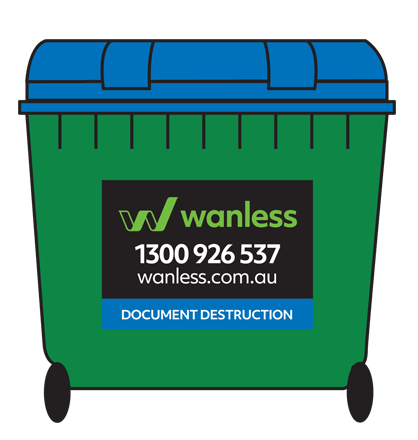 1100lt

What cango in your secure document destruction bins?
The following items are acceptable:
White paper
Documents
Medical records
Sensitive information
Envelopes
Magazines and articles
Branded materials
What can'tgo in your secure document destruction bins?
The following items are unacceptable:
No general rubbish
No food wrappers
No food products
No paper clips or stapes
No plastic sleeves
No arch files
No metal
Secure Document Destruction Recycling Information

Did you know Wanless can securely destruct uniforms & branded clothing.

Compliance with new privacy act requirements including new notifiable data breech laws for the total destruction of personal information.

Before recycling archive boxes check for any contaminates like bull and paper clips, plastic sheets and folders.

Shredded paper gets graded before recycling, white paper being the highest grade is the most valuable, used to manufacture new paper products.

Wanless can provide customers a certificate of destruction, giving peace of mind our collections are performed responsibly.
Secure document destruction doesn't have to be a burden to your business.
Create real transformation with a Wanless refuse, reduce, reuse, recycle waste management plan
CONTACT US TODAY
Stay up to date with our latest news and events