Servicing south-western Brisbane and surrounds
Our south-western Brisbane location serves customers in the greater Brisbane area.
Whether you're based in the CBD, or the wider Brissie area, we can provide a holistic waste management services for businesses small or large.
Getting here
2145 Ipswich Rd, Oxley QLD
From south of the river, just take Ipswich Road/A7 straight to our door (mind the double back at the roundabout).
North of the river, the M5, onto the M7 will do the trick.

Indooroopilly 8 KM

Brisbane 11 KM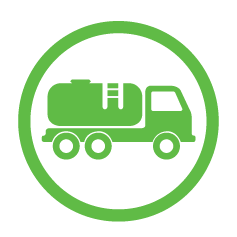 Ipswich 26 KM
Got stuff to do in Oxley, Corinda or Sherwood? Here are a few things to check out on the way.
Oxley Golf Complex
It's a kinda two-for-one: Oxley Golf Range on the one hand, and Corinda Golf Course & Pitch 'n' Putt. Whether the handicap bets are on, or we're just looking for something to do with the kids, Oxley Golf Complex has it all.
The Secret Forest
Tucked at the eastern end of Cliveden Avenue in Corinda is a remnant of the original bushland that once covered the greater Brisbane area. Walk down the path, over the creek bridge and take in the 2km forest walk  through a pocket of bushland that feels a million miles away from suburban Brisbane.
Rinora St, Corinda
Oxley Tavern
Honest pub grub, with an environmentally conscious kitchen: Oxley Tavern serves 100% Australian beef burgers, hormone free chickens from cage-free farms and seafood from sustainable fish stocks. Can't ever choose between the BLT burger or barbecue pork ribs. Mmmmm.
Stay up to date with our latest news and events