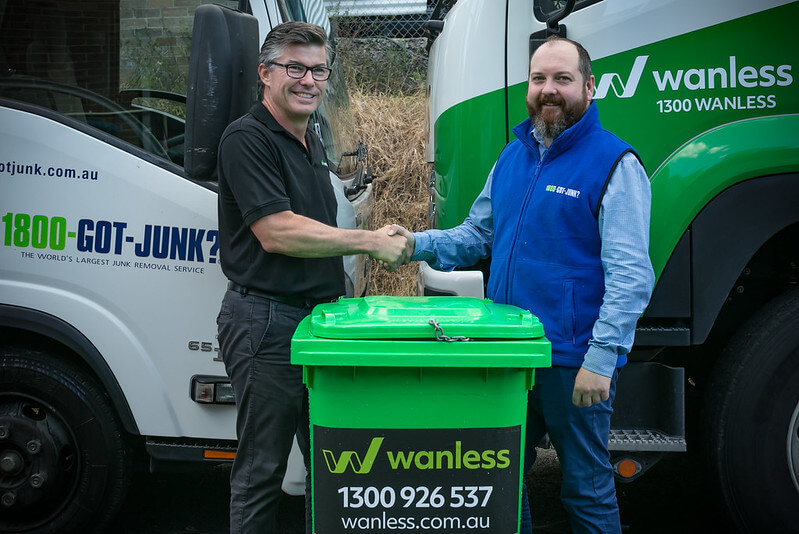 Wanless Waste Management has been involved with the junk removal business 1800-GOT-JUNK? since 2017 and it has recently increased its investment which is a reflection of the changing waste management market, particularly for residential and business clients.
"People are becoming busier and that means they require a more hands-on waste removal service" says Wanless CEO Dean Wanless. "We wanted to be a larger part of a full service junk removal business to further complement our broad range of waste management and recycling services."
Achieving 80%+ recycling
Thanks to its national resource and recycling facilities, Wanless Waste Management is able to recycle well over 80% of collections, whether it's a one-off household removal or regular business clean-up.
1800-GOT-JUNK? specialises in full-service, easy and efficient rubbish removal for homes and businesses. Its fast, reliable, same-day service has allowed the business to grow into the world's largest world's largest junk removal service.
Junk removal – moving house?
The service is particularly popular for those moving house or who require a sensitive approach to deceased estate management. Commercially, 1800-GOT-JUNK? is often called to clear demolition waste, redundant marketing material, office furniture and electronic waste, to name a few.
"1800-GOT-JUNK? makes every effort to dispose of your items in an environmentally and socially responsible manner whenever it's possible, which is why the two businesses are so well aligned," adds Dean. "Those travelling on the North Shore of Sydney may see the 1800-GOT-JUNK? trucks now lined up on the Warringah freeway at Artarmon right next to the Wanless headquarters ."
For more information regarding 1800-GOT-JUNK? or Wanless Waste Managements other integrated services, get in touch today.