Recycling starts young in the Owen family. Nine year old Owen is already a recycling role model for many others in the Bundaberg region in Queensland.
So far he's recycled almost 30,000 items, saving the proceeds to buy his first car when he's old enough. Owen's recycling drive originates from the love he and his family have for the Great Outdoors and seeing first-hand the impact littering has on the environment.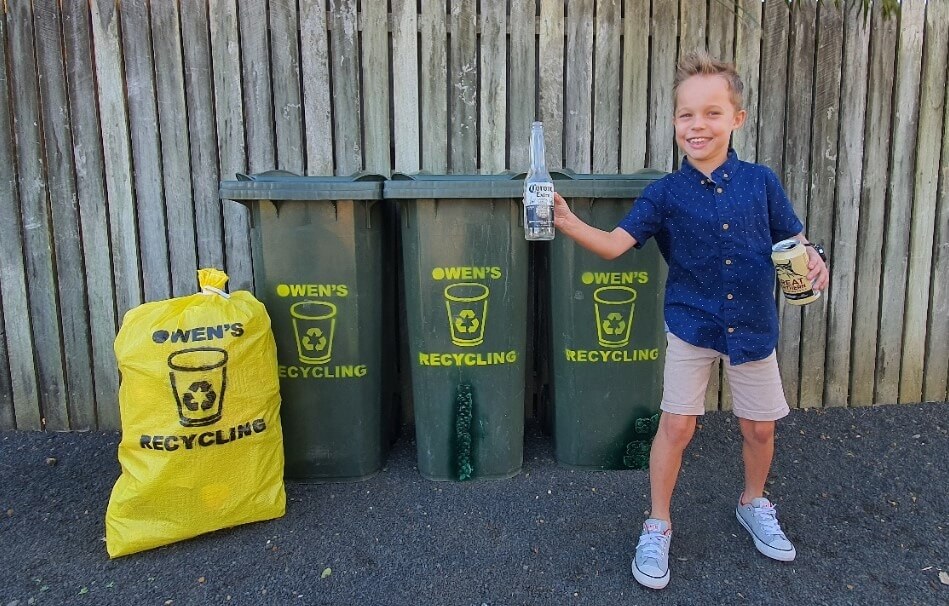 Owen's mum, Tahlee Taylor, said her son started noticing litter when he was as young as three.
She said the Containers for Change program, where people got 10 cents for every empty container provided, was a great incentive that enabled everyone to earn some money while also doing the right thing for the environment.
"I like going to the beach, camping and fishing. I just don't get it," Owen said referring to people who threaten the lives of wildlife by throwing empty cans and bottles and other plastics into the region's waterways.
Owen encourages others to do the right thing and protect the environment – to donate your cans to Owen and to arrange a collection visit his Facebook page, Owen's Recycling.
It's a message shared by the proposed Wanless Recycling Parking in Ebenezer, Queensland. The company's vision is to transform this degraded site into a productive precinct that generates employment and training opportunities for the local community. This is a model they have tried and tested at  Sydney Recycling Park, where up to 80% of waste is now diverted from landfill. The innovative resource recovery hub's development application has been submitted to council.
Here's the full story on Owen Taylor's excellent recycling skills, and check out thelatest Wanless Recycling Park newsletter.